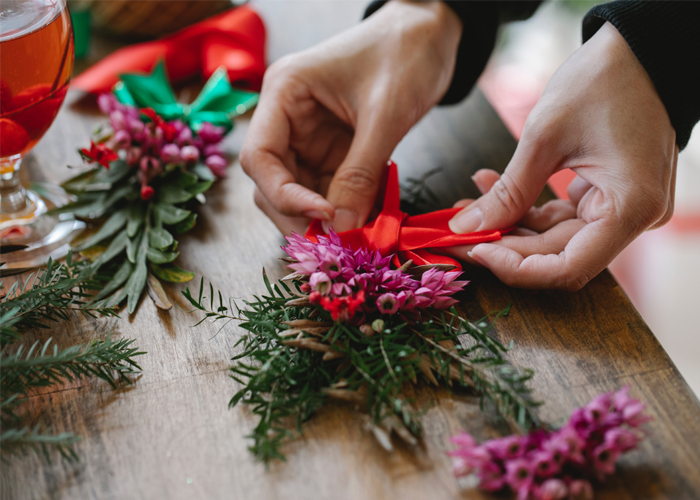 Christmas course:
Duration: 1 or 2 Days
Attendance:
Day 1 Making delightful wreaths
Day 2 Making arrangements for your Christmas table and garland techniques
Course description:
This course for Christmas, focus on the essentials. We will give you the skills needed to conjure up wonderful features for your doors, mantelpieces, or tables from the tried and tested classic combinations of red, greens and gold. You will experiment with cutting edge styles and themes from all over the world.
Christmas is covered in all its sparkling detail from a place card through flower and table decoration to the top of the Christmas tree.
The time for taking stock of the year ending and plans for the new one soon to arrive. Nature pares away its colours and decoration. Suddenly we have the bare bones of form and texture emerging, subtle colours soft to the eye await a possible icing of snow which brings perfection to the landscape.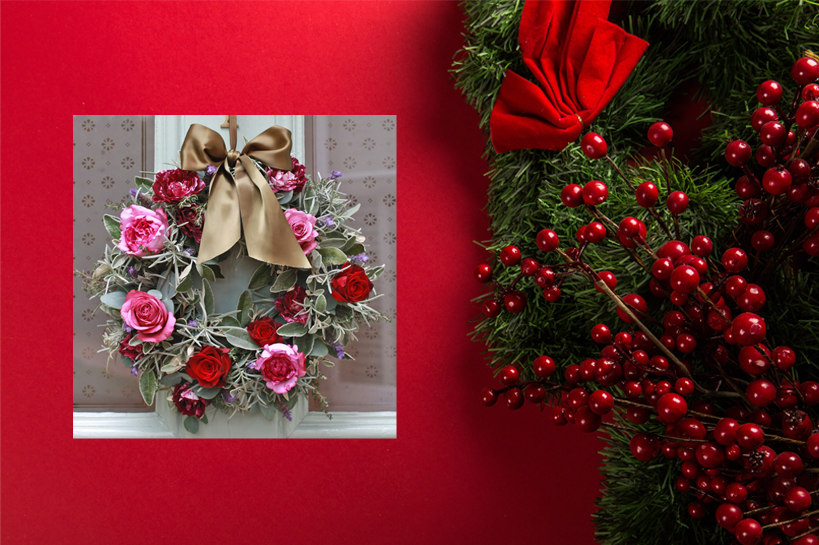 Christmas comes but once a year – Enjoy.
We need a little Christmas.
"Chestnuts roasting on an open fire, Jack Frost nipping at our toes." Yes, it's that song again reminding us all along with Jingle Bells and Silent Night that it's Christmas.
The promise of families having fun and feasting as well as fantastic decorations, the reality of hard work – planning and organisation.